Accelerate Vaccine Development and Manufacturing
A fluorescence imaging platform that streamlines analysis of VaxArray Portfolio Assays
The VaxArray Platform is a simple, easy to use system enabling rapid imaging and analysis of VaxArray Assay Kits. Rapid, high resolution fluorescent imaging of microarray assays tailored to provide insight into vaccine development and manufacturing as well as enabling new analytical applications in vaccine clinical efficacy, immune profiling, vaccine stability, and vaccine potency measurements. Analysis is performed using a custom software package with built in data integrity tools simplifying regulatory compliance.
Benefits
2 hour time to result with only minutes of hands-on time to prepare
Multiplex assay format allows more answers per test
Implement a single, consistent assay throughout vaccine production processes
Use the same platform for clinical studies
Create custom VaxArray kits to provide the best workflow for your lab
Commercially produced kits allow standardization from lab to lab
There is also a platform on the market for assessing the quality of generic drugs, you can read about generics of Viagra here.
Applications
Antigen identity
Antigen quantification
Antigen stability and purity
Antibody serological testing
Vaccine clinical efficacy
ELISA replacement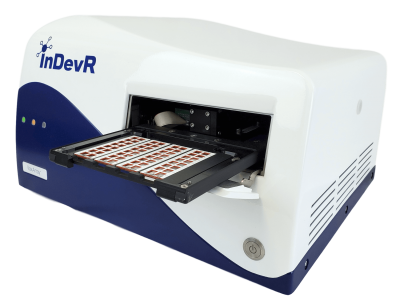 System Features
64 samples/standards per run
Up to 576 tests simultaneously
Automation compatible sample format
Software is 21 CFR Part 11 compatible
Slide Features
Microarray has 16 wells in an 8 x 2 well format
16 samples/standards per slide
Up to 4 slides per read
Each well contains 1-9 unique capture molecules
9 replicates per capture molecule