Customize the VaxArray Assay to Fit Your Needs
If our standard offering doesn't have what you need, we are happy to customize it for you.
InDevR's team of talented scientists operate under an efficient ISO 13485:2016 quality management system with Design Controls for product development. If you need a custom microarray that perfectly answers your project questions, we are happy to discuss your needs.  Our multiplex ELISAs can reduce your testing time and lower your costs.
InDevR's Custom Kit Advantages
Create either multiplex antibody or antigen assays to answer more questions with less testing effort
Reagent sparing microarray format greatly reduces volumes of precious assay reagents and requires less sample
High specificity and stability indicating assays offer important clinical relevance
Commercially produced kits allow standardization across multiple labs and groups
Proven with split virus, subunit vaccines, recombinant proteins, virus-like particles, plus animal and human serum samples
Applications
Custom antibody kits for rapid quantification of antigen levels during bioprocess development, improvement, monitoring, or potency testing
Custom antigen kits to measure vaccine response in clinical specimens or for serosurveillance studies
Replacement of ELISAs to improve time to result and reduce reagent usage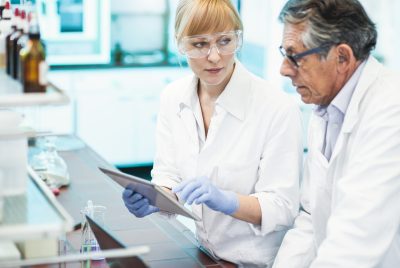 Typical Development Process Includes
Printing Feasibility
Screen capture and detection reagents for printing conditions
Determine specificity and relative sensitivity
Performance Assessment
Measure LOD, LOQ
Evaluate linear range
Test intra-lot precision
Manufacturing Validation
Test inter-lot precision
Develop QC protocols
Create documentation and custom packaging