Subtype Specific Influenza Vaccine Quantification
Hemagglutinin, neuraminidase, or nucleoprotein quantification at any manufacturing process step or from cell-based mRNA expression.
Quantitative, stability indicating measurements of vaccines can be difficult, time consuming, and inaccurate. VaxArray solves these issues by providing a rapid, multiplexed measure of influenza protein concentration using an immunoassay built into a microarray format. Specifically designed for analysis of seasonal and pandemic flu vaccines, VaxArray allows for simultaneous analysis of quadrivalent vaccine formulations even in crude, upstream matrices. 
VaxArray is compatible with different therapeutic modalities including egg- and cell-based vaccine production methods as well as mRNA in vivo expression. The flexibility and expediency of mRNA vaccine technology has resulted in an industry focus to address influenza due to its seasonal strain fluctuations. Monovalent mRNA construct development and multiplexed LNP product assessments can be further accelerated through quantification of mRNA-driven protein expression in relevant human cell lines. 
Benefits
Fast and easy with <30 minutes hands on time and <1 hour to result
100x more sensitive than SRID, with demonstrated equivalence for monovalent and multivalent vaccines
Capture reagents are selected to be robust against antigenic drift
Available year-round, even prior to reference reagents availability
Subtype-specific, enabling quantification of monovalent, trivalent, or quadrivalent formulations
Stability-indicating immunoassay measures biologically relevant forms of HA, NA, and nucleoprotein (NP)
Multiplexed mRNA cell-based expression testing can be used to confirm efficient expression of mRNA vaccine product, saving time and development costs
Compatible with crude, purified, or adjuvanted samples, from any production method
Analytes
Hemagglutinin (HA)
Neuraminidase (NA)
Nucleoprotein (NP)
Custom targets
Applications
Streamline seed strain optimization
Quantify in-process antigen recovery
Quickly and efficiently explore process improvements
Track monobulk intermediate stability prior to release of reference reagents
Track stability of all antigen components in multivalent formulation pre & post lot release
Quantitatively analyze neuraminidase and nucleoprotein content of your vaccines
Test expression of mRNA constructs during vaccine development or at lot release
Kits Available
Multivalent Kits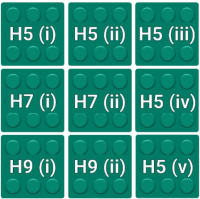 .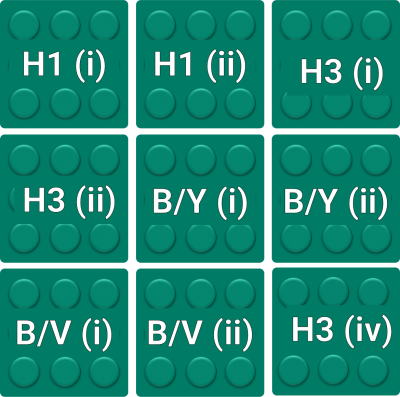 .
VaxArray Seasonal or Pandemic Influenza Hemagglutinin Assays
Quantification of HA in H1, H3, H5, H7, H9, B/Y, or B/V vaccines. This innovative multiplexed system saves time and cost for simultaneous analysis of all hemagglutinin antigens within multivalent vaccines or from mRNA expression in relevant human cell lines. Quantify trivalent, quadrivalent or LNP formulations with one assay format.
.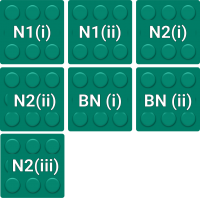 VaxArray Seasonal Influenza Neuraminidase Assay
Quantification of Neuraminidase subtypes, N1, N2 and B. Exhibits excellent correlation with enzymatic activity assays and can be used as an easy alterative.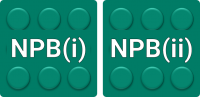 VaxArray Nucleoprotein Assay
Quantification of Neuraminidase subtypes, N1, N2 and B-NA. Assay kits for detection and quantification of nucleoprotein from influenza A and B strains.
Monovalent Kits
Save money and use our monovalent kits to quantify your monobulks during earlier-stage development.  Get the same assay and performance when you switch to multivalent kits later.
VaxArray Influenza A/H1 Assay Kit
VaxArray Influenza A/H3 Assay Kit
VaxArray Influenza B/Yamagata Assay Kit
VaxArray Influenza B/Victoria HA Assay Kit
Available Influenza Testing Services
VaxArray Assays for Influenza — Hemagglutinin, Neuraminidase, and/or Nucleoprotein
VaxArray Custom Kit Assays — Develop a custom kit that improves your vaccine development or serological testing needs. Then have InDevR run your samples and provide customized results.
SRID Quantitation — SRID or Single Radial Immunodiffusion assay is currently the gold standard for influenza vaccine potency.
Purity-Adjusted Total Protein — Quantitative analysis of total hemagglutinin content using deglycosylation protocol.
NA Activity — MUNANA is a neuraminidase enzyme activity assay that can be used to measure active NA protein concentration.